– CyberIT50 –
Tailored SMB Cybersecurity Solutions for organizations with up to 50 employees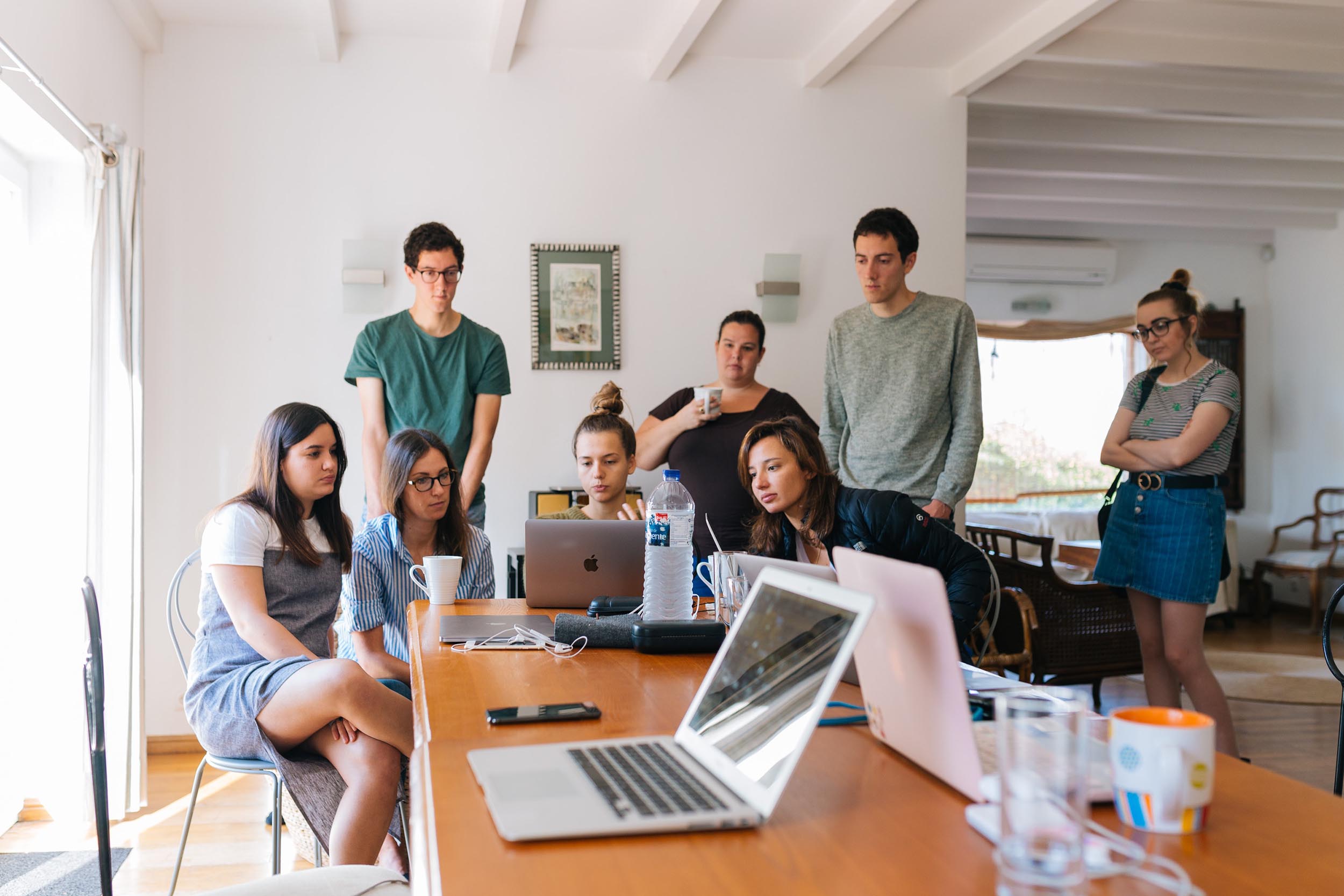 Welcome to Orange Crew! We are a leading cybersecurity and IT support provider based in Southern California. With a focus on managing office networks, we cater to a diverse range of clients, including professional services organizations, manufacturers, and businesses. Today, we want to introduce you to our specialized program, CyberIT50, designed exclusively for companies with under 50 employees.
Unleash your business potential with Orange Crew's unbeatable IT support! Tailored for smaller companies, our services offer personalized, quick, and budget-friendly solutions. Say goodbye to downtime and embrace seamless efficiency. With two decades of excellence, our proven expertise transforms businesses, exceeding expectations without breaking the bank. Join the Orange Crew community today and experience the transformative power of custom-designed IT solutions. Don't wait, supercharge your business success with Orange Crew!
Today, fruitful IT solutions are custom-designed to help our valued customers achieve and maintain the ideal IT working environment to support their goals.
Why is it ideal for small businesses
At Orange Crew, we understand that small businesses have unique needs and limited resources. Unlike generic IT solutions providers, we offer personalized attention and customized solutions tailored to your specific requirements. Our dedicated team takes the time to understand your business goals and align our cybersecurity services accordingly. With us, you are not just another client; you are a valued partner.
We recognize that budget constraints are a common concern for small businesses. That's why our CyberIT50 program is designed to offer cost-effective solutions without compromising on quality. By leveraging our extensive experience and expertise, we provide efficient cybersecurity support and protection at competitive pricing. Our aim is to help you optimize your cybersecurity infrastructure while keeping costs under control.
CyberIT50 offers a comprehensive range of cybersecurity services tailored to meet the specific needs of small businesses. From network security and data protection to employee training and incident response, we have you covered. Our team of experienced professionals will work closely with you to develop a customized cybersecurity strategy that aligns with your business objectives.
We understand that cybersecurity threats can arise at any time. That's why our CyberIT50 program includes support to address any issues or concerns you may have. Our team is available during all work hours to provide immediate assistance and ensure that your business remains protected at all times.
Comprehensive Cybersecurity Solutions
Empower Your Team: Enhance cybersecurity awareness with our regular training sessions.
Secure Your Finances: Safeguard your business with our comprehensive cybersecurity insurance.
Fortify Access Points: Implement our password expiration and rotation policy to protect against unauthorized access.
Boost Your Security: With our Two-Factor Authentication, add an extra layer of defense to your business systems.
CyberIT50: Your ultimate cybersecurity solution. Act now and secure your business today!
With our CyberIT50 program
Orange Crew offers small businesses a comprehensive and cost-effective solution to meet insurance requirements for cybersecurity and data security. Our personalized approach, compliance with insurance standards, and proactive cybersecurity measures ensure that your business is well-protected against evolving cyber threats. Partner with us to enhance your cybersecurity infrastructure and gain peace of mind knowing that your valuable data is secure.